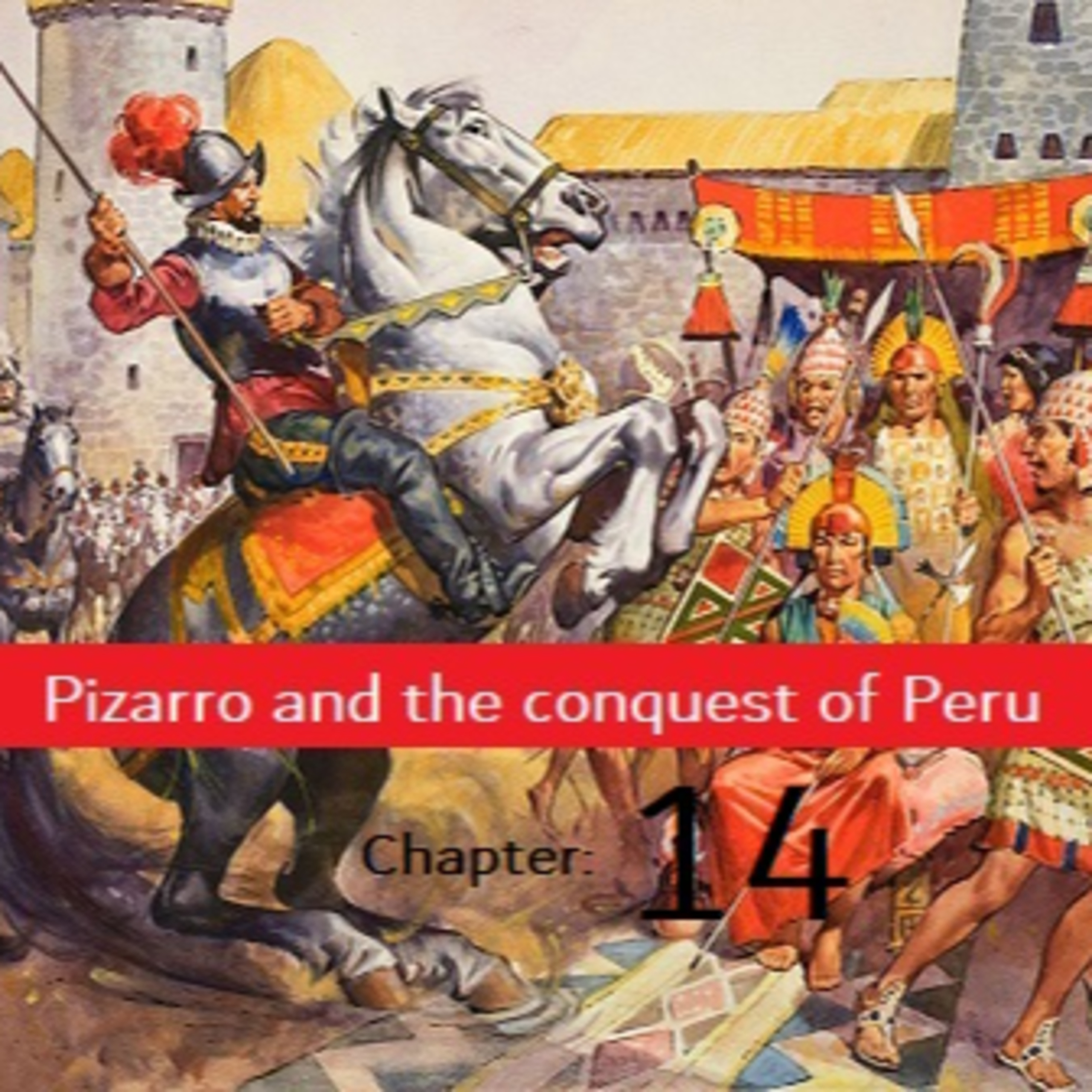 History: Pizarro and the conquest of Peru
By: Frederick A. Ober
Chapter 14
IN THE HEART OF PERU 1533
SURROUNDED by a guard, the body of the Inca remained overnight in the plaza, but in the morning was taken to the church the Spaniards had built and interred with pomp and ceremony. This tardy honor to the deceased, it was thought, would give great satisfaction to the nobles and caciques, since he was buried «as if he had been a Spaniard»; but the funeral rites, though solemn and impressive, were not so regarded by his people, who invaded the church in crowds, and filled the air with shrieks and lamentations.
They were forcibly expelled, and told that Atahuallpa no longer belonged to them, having died a Christian; but several of his wives and sisters (it is related) hastened to their quarters, and there committed suicide, in order to join their lord and master in the celestial abode to which they believed he had gone. They could not believe that he had, by a mere nod of his head, transferred his allegiance to the God of the strangers. They cherished his memory, notwithstanding his apostasy, and after the Spaniards had left Cassamarca some devoted followers secretly exhumed his remains and transferred them to Quito, the «City of the Kings.»
The barbarity of this heinous act of Pizarro is apparent on the face of it, and needs no comment from the historian. While the capture and imprisonment of Atahuallpa may have seemed a military necessity, there was absolutely no excuse for the attendant massacre, and for the crime committed in putting the Inca to death. Had he been cast in the ordinary mould of humanity, Pizarro must have suffered from remorse, especially when, a few days after the execution, De Soto returned and reported that there was no hostile army, and that the rumor of a rising instigated by the Inca was absolutely false. The generous cavalier was wrought to a pitch of indignation almost beyond restraint. He strode into the presence of Pizarro and denounced the execrable deed in immeasured terms.
Steeped in crime as he was, Pizarro had the sensibility to blush with shame, and sought .jl to cast the blame upon Riquelme, the treas urer, and Valverde, the priest. They in turn recriminated, and through the squabble that ensued, when these murderers met face to face, it became evident to all that they had done to death an innocent man.
«You knew I was his friend,» exclaimed De Soto, reproachfully, » and so sent me away that I might not be here to defend him! It was a dastardly crime, and, moreover, one committed without a precedent. You had no right to bring to trial one so high in station as the Inca. He was a king, and only the king, our emperor, should have sat in judgment on him!